Monday, July 28, 2014
Sunday, July 27, 2014
"
I'd lay in bed at night and listen to them lowing, down by the river. American trains mourn. Their horns are haunting, especially in the dark. There's a funereal yearning to them
"
via Warren Ellis
Saturday, July 26, 2014
Tuesday, July 22, 2014
"
The effect of the cultural bomb is to annihilate a people's belief in their names, in their languages, in their environment, in their heritage of struggle, in their unity, in their capacities and ultimately in themselves. It makes them see their past as one wasteland of non-achievement and it makes them want to distance themselves from that wasteland. It makes them want to identify with that which is furthest removed from themselves; for instance, with other peoples' languages rather than their own. It makes them identify with that which is decadent and reactionary, all those forces that would stop their own springs of life. It even plants serious doubts about the moral righteousness of struggle. Possibilities of triumph or victory are seen as remote, ridiculous dreams. The intended results are despair, despondency and a collective death-wish.
"
Ngugi wa Thiong'o, 

Decolonising the Mind (via daughterofzami)
While not a journalist, more of an observationist, this blog response over  this article 39 Pieces of Advice for Journalists and Writers of Color
"Imparting advice is tricky — while I am always excited to and interested in speaking with women of color about how identity intersects with their own writing, I'm still very much in an incubation period. I am a slow writer, (it's looking more and more like I read more than I write), I don't take…
 "Either trying from a young age to fit in, or be the best, or be invisible?"
This quote particularly struck me. A familiar game plan, particularly to be invisible when everyone else tried to catch attention. It was a survival technique for unknown environments or an awkward awareness to dodge unseen dynamics. As someone of mixed race, I'm completely melt into several "passable" non-descript social corners, ultimately feeling passable  versus comfortable in any place. Already, by elementary school, my Korean grade school teacher gave me the book "Josie On Her Own", about "a black inner city girl written by a white Swedish author going to camp way out in the country" from this review.  I was left holding this book wondering what the teacher targeted as my message. A small  truth, some crossroads from childhood never resolve.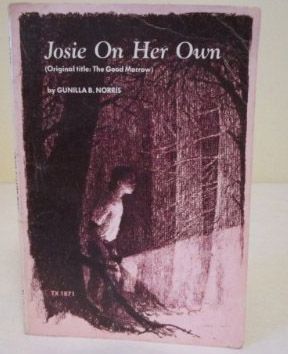 Sunday, July 20, 2014
Friday, July 18, 2014
"Listen to me. I know something else. It will begin again. 200,000 dead and 80,000 wounded in nine seconds. Those are the official figures. It will begin again. It will be 10,000 degrees on the earth. Ten thousand suns, people will say. The asphalt will burn. Chaos will prevail. An entire city will be lifted off the ground, and fall back to earth in ashes…I meet you. I remember you. Who are you? You're destroying me. You're good for me. How could I know this city was tailor-made for love? How could I know you fit my body like a glove? I like you. How unlikely. I like you. How slow all of a sudden. How sweet. You cannot know. You're destroying me. You're good for me. You're destroying me. You're good for me. I have time. Please, devour me. Deform me to the point of ugliness. Why not you?"

Monday, July 7, 2014
If you thought dying of loneliness was just an old wives' tale, or that genetic inheritance is fixed – think again, writes Michael Brooks
So the article lists:
Lifestyles can change genes

Mind can effect the Body

Quantum effect exists in biology

The universe is computer, and we are the programmers 

Human Beings are nothing special
Supports the idea of cellular memory, multiple perception, trans generational transmission at deep levels. Our holographic universe, sentient awareness and energy shifts.